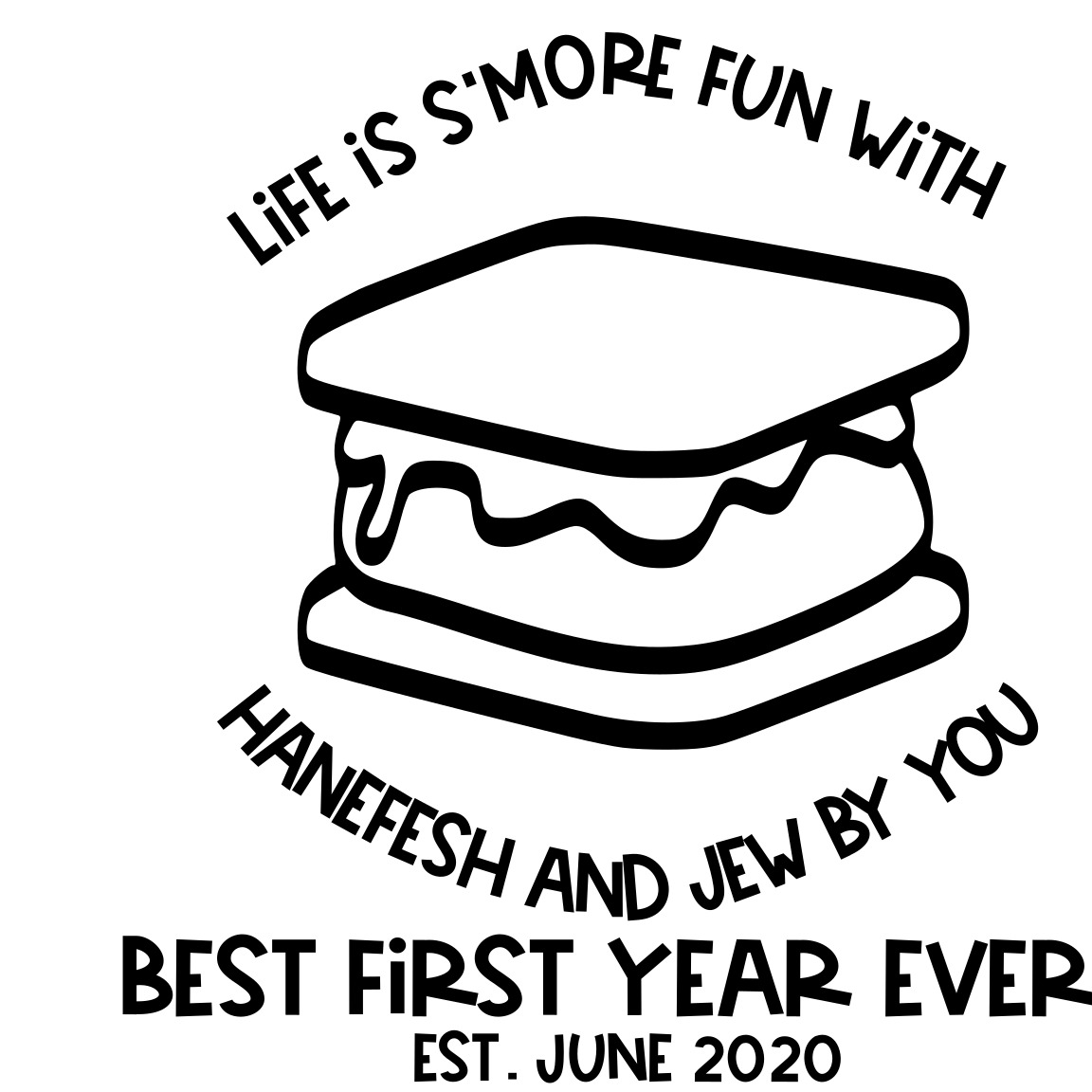 Join HaNefesh/Jew By You for our First Anniversary Shabbat, June 11!
We will be both in-person and online
Space is limited to 50 in-person guests. The location is in Anaheim and will be shared once you register.
We are currently full, however, still email us and we will add you to the waitlist should anyone cancel. Please plan to join us online!
Click here to request to be on the waitlist for the in-person service (You do not need to register if you will be watching online)
Stay for dinner!
You may either bring your own dinner (please note: no pork/shellfish and there will be no cold storage or reheating facilities available.
Saturday, June 12
11:00am-2:00pm Pacific Time
Join us for online fun for all – join us on Zoom
11:00-11:30 – Mark Friedman, Synagogues around the World
11:30-noon – Joelle Escoe and Hannah Sterman – Kid's Scavenger Hunt
noon-12:30pm – Sheila Silver – Haiku-ChaiJew (all ages)
12:30pm-1:00pm – Joelle Escoe – Coffee Talk
1:00-1:30 – Michael Balmages – Big Fig Trees in OC and Beyond 
1:30-2:00 – Steve Friedman – Joke Time (adults only)
5-9pm Pacific Time
The Assembly in Tustin and Online
Dan Nichols in concert!
On-line:
$36/person (we do ask that you please contribute per person even if sharing a screen)
Includes concert and online activities on June 12.
Help support our program by being an underwriter!
 Cabin $1800        Ga-Ga Pit $1020     Camp Dinner $720     Canteen $540     Camp Fire $360
Cabin Cleanup $180     Chugim $72     S'mores $54     Beach Day $36     Lanyards $18 
Please email Rabbi Heidi, RabbiHeidi@HaNefeshOC.org if you would like to be an underwriter
***************
Order your Life Is S'more Fun with HaNefesh/Jew By You t-shirt. They are olive green with the HaNefesh/Jew By You logo on the front left side and the Life Is S'more Fun logo on the back!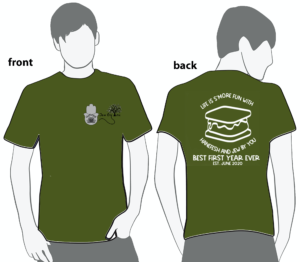 Click here to order crew neck
Click here to order v-neck
Orders must be received by May 28 to ensure they are here by the event.
Please contact us if you would like to order a shirt to be shipped to you as shipping is not included.