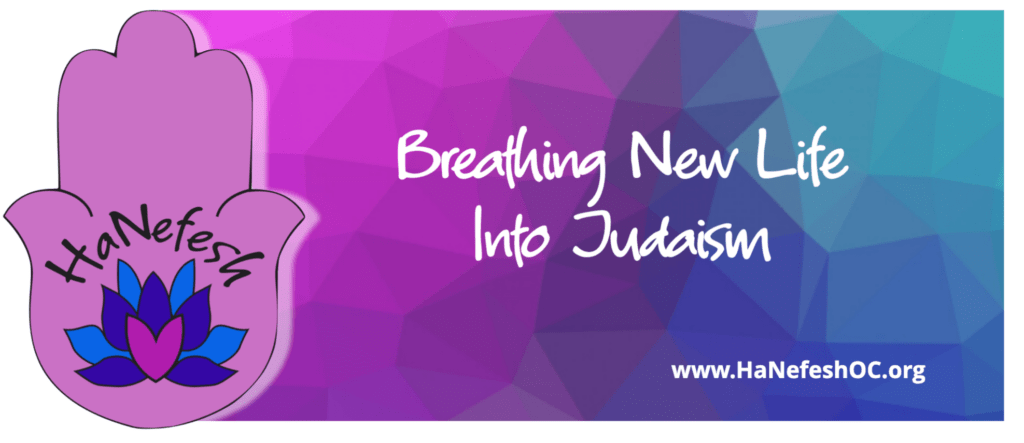 Yesterday, we were in disbelief by what we saw take place in the halls of our US Capitol. Domestic Terrorists who breached the sacred halls of our government. This was something we've seen on tv before, but we never imagined that we would see it here, on our own soil and by our own people.
I understand that people are upset and want to voice their opinions. And I am a believer of peaceful protest – but that's the important part that was missing – PEACEFUL. There was nothing peaceful about yesterday's actions by this mob who only sought to exercise their muscle.
Thankfully, the members of Congress along with their staffers were able to return to complete the work they set out to do earlier in the day. And yes, there was dissent, but it was done with respect on both sides.
As a Jewish community, we recognize the importance of pursuing justice and doing the work of tikkun olam, repairing our world. Our world is broken; our country is broken. This did not happen overnight and repairing it will not happen on one day. This is work we take on for our lifetime. And together, as HaNefesh, we will always work for and speak up for equality for all. We will use our voices to speak for those who may not be able to speak. We will always work to educate ourselves about how we can ensure that our country will always be a safe haven for all. We remember that many of our family members came to the US to live in freedom and have the ability to speak out for freedom and against injustice.
Tzedek, tzedek tirdof – justice, justice shall we pursue. In the days, weeks and months ahead, may we be active participants in ensuring that our country remains the land of the free and that all are afforded equality, respect and safety.
With blessings,
Rabbi Heidi
* below is the blessing I shared on my live broadcast on Wednesday, January 6. You can see the full broadcast on the HaNefesh Facebook page.
Mi Shebeirakh / Healing Blessing for the US
By Kohenet Ahava Lilith evershYne
May the Divine who blessed the old ones
with the courage to face their fears
and to be anointed by their stinging, streaming tears,
with the strength to bridge gaps, reach mountaintops and tumble walls,
with the power to get up again and again after so many falls,
with the determination to work to better their communities,
with the wisdom and compassion to toil for unity,
with the persistence to stay alive and strive and fully thrive,
with the daring to uproot and move to improve their families' Lives,
with the Love to rise above and the grief to dig down deep,
with the bravery and stamina to take to the streets,
to gather signatures, donate, volunteer and phone bank,
to vote, talk to representatives, stand in front of moving tanks,
to Love the haters, to lay their very Lives on the line,
to mend the world for themselves, for your Life and for mine;
May the Divine who blessed the old ones with all of these traits,
who blesses us with these blessings now to be the authors of our own fates;
May the Divine who will bless the ones-yet-to-be
bless us at this moment in the "Land of the Free"
with all of the blessings that we need to heal
all of the injustices in this nation that are real;
May the Divine awaken and kindle deep inside
any latent powers we have to heal these divides;
May the Divine help us to become all we can be –
a nation of true peace, social justice and equality,
where everyone who dwells here receives all that they need
to Live and Love, to grow and thrive, to achieve all their dreams,
where children are safe, nourished, cherished, can grow and learn in peace,
where immigrants are welcomed from places they need to flee,
where people of all colors, statuses, beliefs and identities
are treated equally with great respect and dignity,
where science is listened to and challenged only when necessary,
where treaties are honored and reparations are made immediately,
where we honestly confront our past and teach all who need to see
that our differences are what can make us such a great democracy,
where people are put before profits, where we listen only to truth,
where we revere our elders and indigenous ones and listen to our youths,
where we take stands for social justice here and everywhere,
where we lead by example to be compassionate, just and fair,
where we take all the necessary steps to heal our Mother Earth,
where, right now, we are blessed to midwife our country's rebirth,
where the Divine reminds us that labor can also have great pains
Zhe tells us that we have the power to ensure that Love reigns;
May this nation and the world heal its bodies, hearts, minds and souls;
May we all know a complete healing to be truly free and whole.