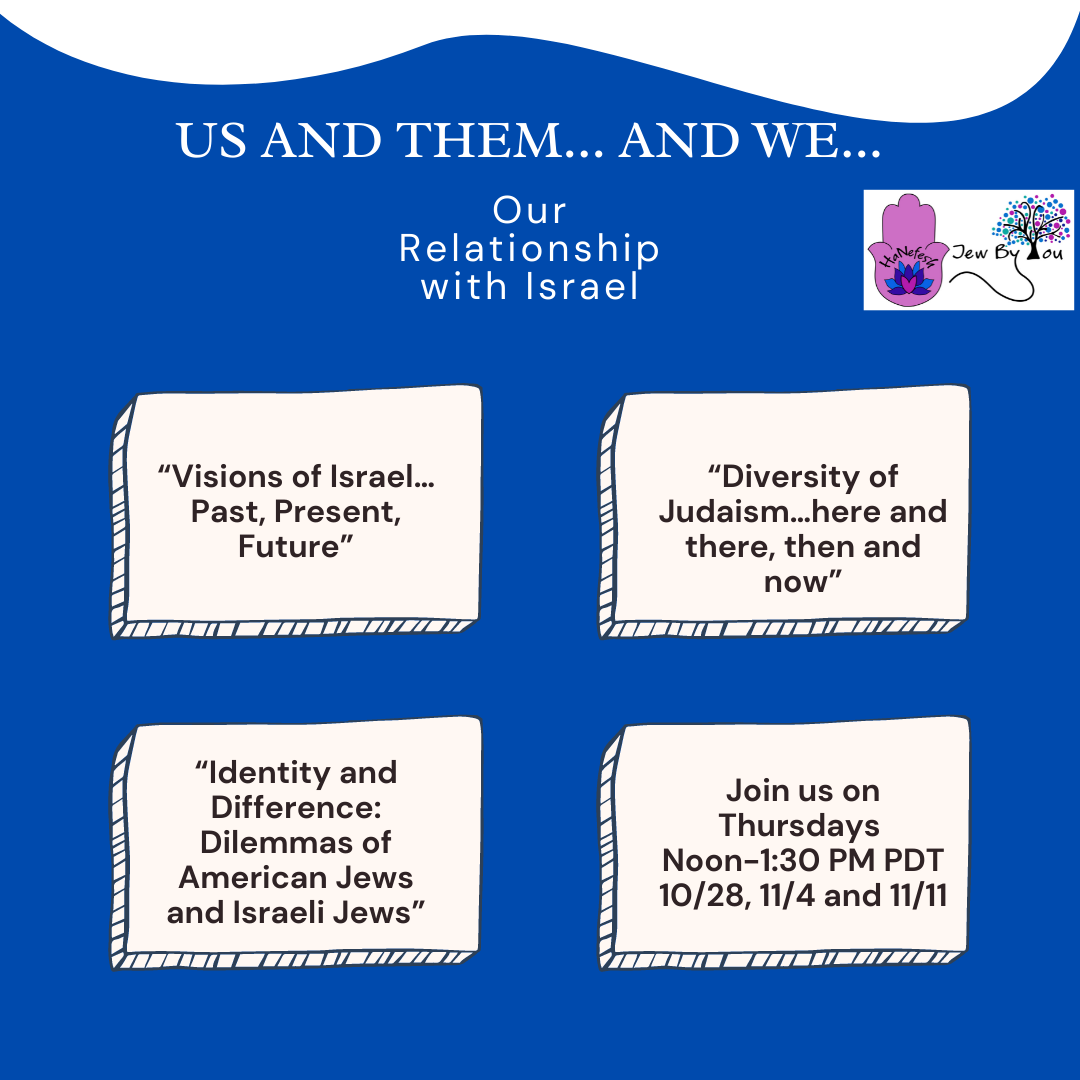 Us and Them…and We – Our Relationship with Israel
Taught by: Mark Lazar
This three-session cluster will delve into some of the elements that make up our relationship with Israel in our heart, mind, and soul.
Session 1: "Visions of Israel…Past, Present, Future" will examine our relation to the various streams of Zionism and Israel/Diaspora relations.
Session 2: "Diversity of Judaism…here and there, then and now" will briefly examine the development of modern Judaism in Europe, America and Israel and then look at the current streams in Israel with a special look at Reform, Conservative, cutting-edge modern orthodoxy and ethnic groupings.
Session 3: "Identity and Difference: Dilemmas of American Jews and Israeli Jews" will cover such topics as religion and state, anti-Semitism and anti-Zionism, the peace process and Israeli Jews in the U.S.
Thursdays, noon-1:30pm Pacific Time
October 28, November 4 and November 11
Cost: $75 for all three session
Don't worry if you missed the first class, we will send you the video link so you are ready to go for November 4!
"This program is partially funded by a grant from the Jewish Community Foundation Orange County."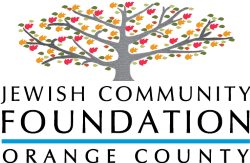 Along with Shabbat and holiday worship, learning and programs, HaNefesh will partner with Jew By You to create exciting intergenerational learning opportunities for all. 
HaNefesh will also provide B'nei Mitzvah service opportunities for our youth. One becomes an adult in the Jewish community at age 13, that is all it takes. We want each individual student to have the opportunity to share with their family, friends and community that they are excited and honored to be a part of this beautiful tradition and make it their own. Every student will work with Rabbi Heidi and his/her family in order to create the experience that they are invested in and proud to be a part of.
HaNefesh will foster connections between individuals within the community through social programming.
Tikkun Olam is one of the very core aspects for our HaNefesh community. Together we will learn, struggle with, and create a deeper understanding of how our actions can create positive change in our community and world. This is done through open dialogue and honest accounting of each of our roles in the world and how we relate to all people.