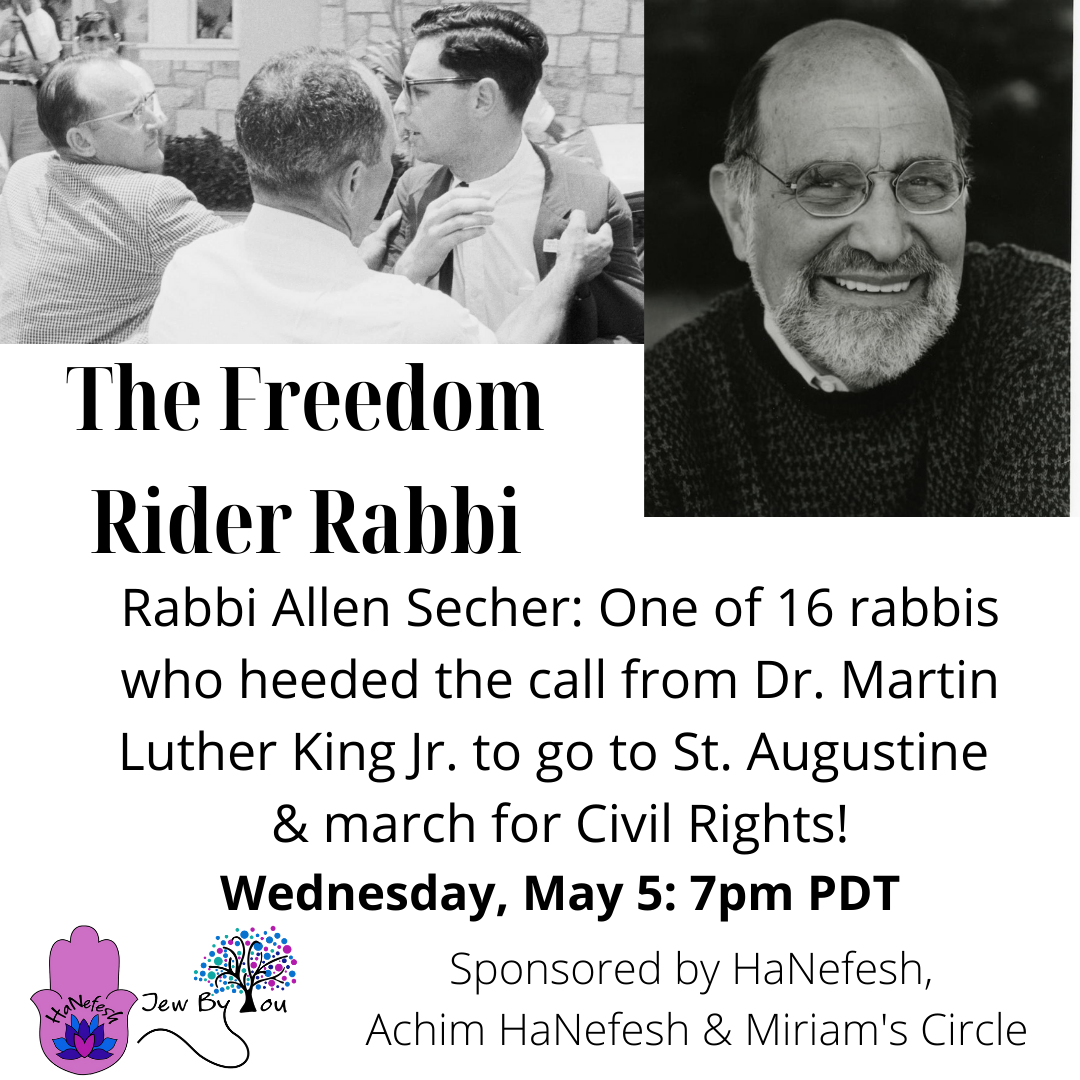 Rabbi Allen Secher, along with 15 other rabbis, worked with Dr. Martin Luther King Jr. on integration efforts in the south. Join Rabbi Secher for this first hand retelling of his experiences in being a Freedom Rider in St. Augustine, Florida and Albany, Georgia in the early 1960. These are powerful stories that we are fortunate to have a first hand account. This program is free thanks to the generosity of co-sponsorship by Achim HaNefesh, Miriam's Circle and HaNefesh.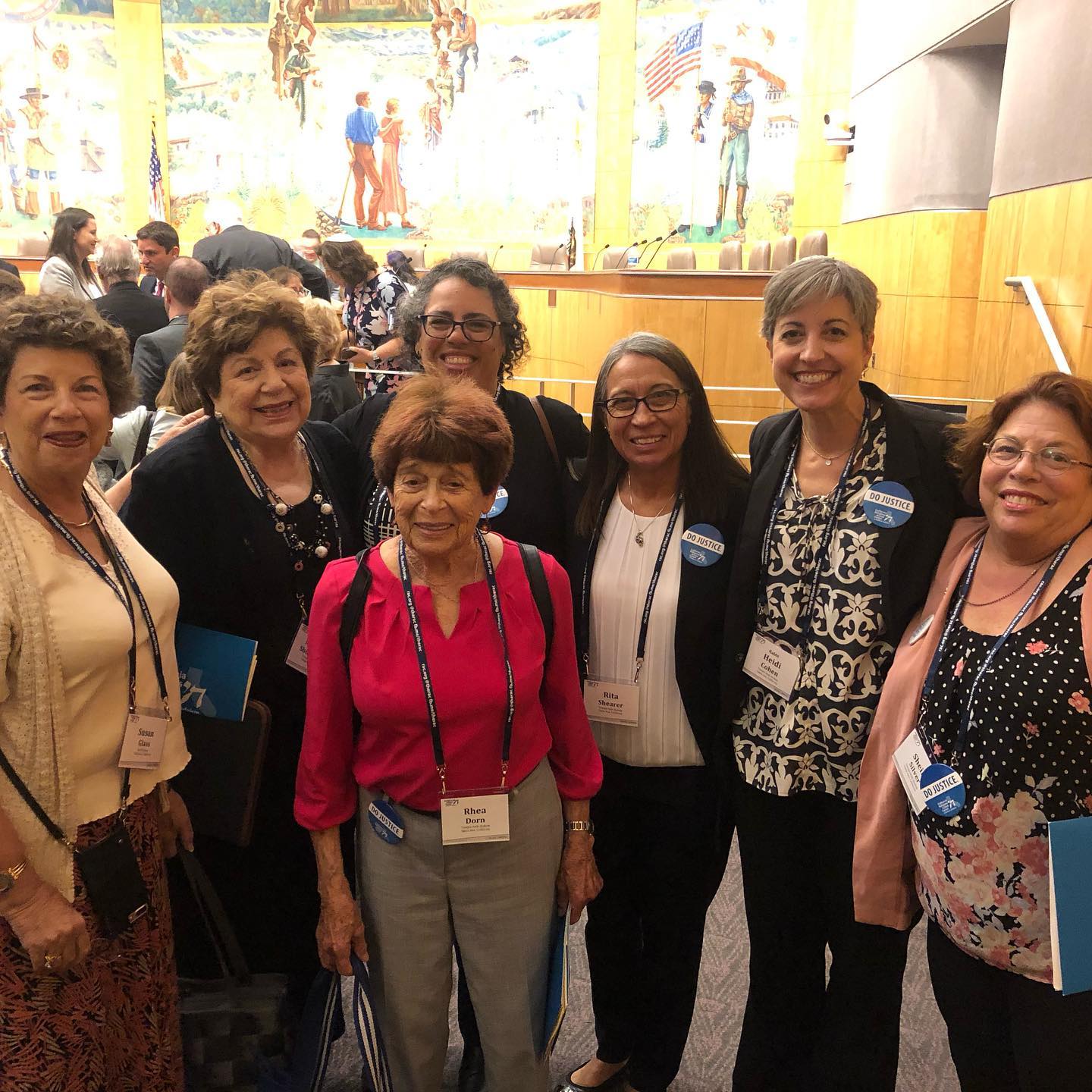 Along with Shabbat and holiday worship, learning and programs, HaNefesh will partner with Jew By You to create exciting intergenerational learning opportunities for all. 
HaNefesh will also provide B'nei Mitzvah service opportunities for our youth. One becomes an adult in the Jewish community at age 13, that is all it takes. We want each individual student to have the opportunity to share with their family, friends and community that they are excited and honored to be a part of this beautiful tradition and make it their own. Every student will work with Rabbi Heidi and his/her family in order to create the experience that they are invested in and proud to be a part of.
HaNefesh will foster connections between individuals within the community through social programming.
Tikkun Olam is one of the very core aspects for our HaNefesh community. Together we will learn, struggle with, and create a deeper understanding of how our actions can create positive change in our community and world. This is done through open dialogue and honest accounting of each of our roles in the world and how we relate to all people.